CLANCY
Original Airdate: November 28, 1979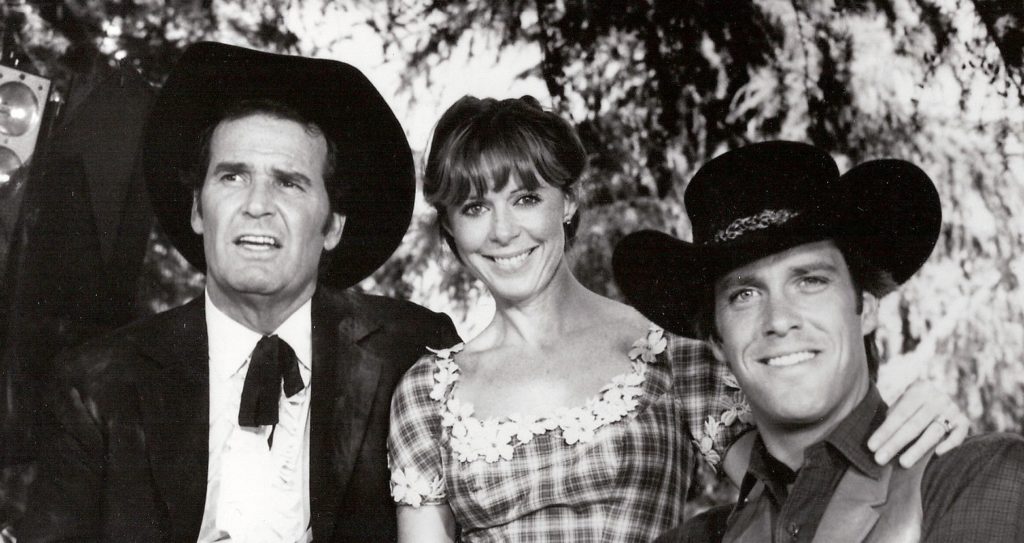 Synopsis. Ben thinks he's found the perfect opponent for a barnstorming prizefighter: Nell's mammoth cousin Clancy (played by Denny Miller). James Garner makes a cameo appearance as Bret Maverick.
BLACK FRIDAY/CYBER MONDAY SPECIAL: Order a copy of 45 YEARS OF THE ROCKFORD FILES between the start of Black Friday and the end of Cyber Monday from any online retailer (Amazon, Barnes and Noble, etc.), send the dated receipt to Black Pawn Press,  and you will receive a PDF of a signed original Rockford Files script as a free bonus gift. Visit the Black Pawn Press page on Facebook or Instagram for more information.

LEARN MORE about this episode in the revised third edition of Maverick: Legend of the West, featuring more than 100 pages of new information about the show that made James Garner a star. 25 percent of the net proceeds from the sales of the third edition will be donated to The James Garner Animal Rescue Fund, a nonprofit organization dedicated to raising funds to help rescue organizations, shelters, individuals, fosters, and veterans with emergencies, evacuations, medical care, adoptions, training, pet supplies, shelter, rehabilitation, boarding, transportation, food, and other pressing needs. JGARF is one way for Garner fans to honor Jim's memory and extend his legacy. The revised third edition of Maverick: Legend of the West is available through Black Pawn Press, Amazon.com, and wherever books are sold online.