ESCAPE TO TAMPICO
Original Airdate: October 26, 1958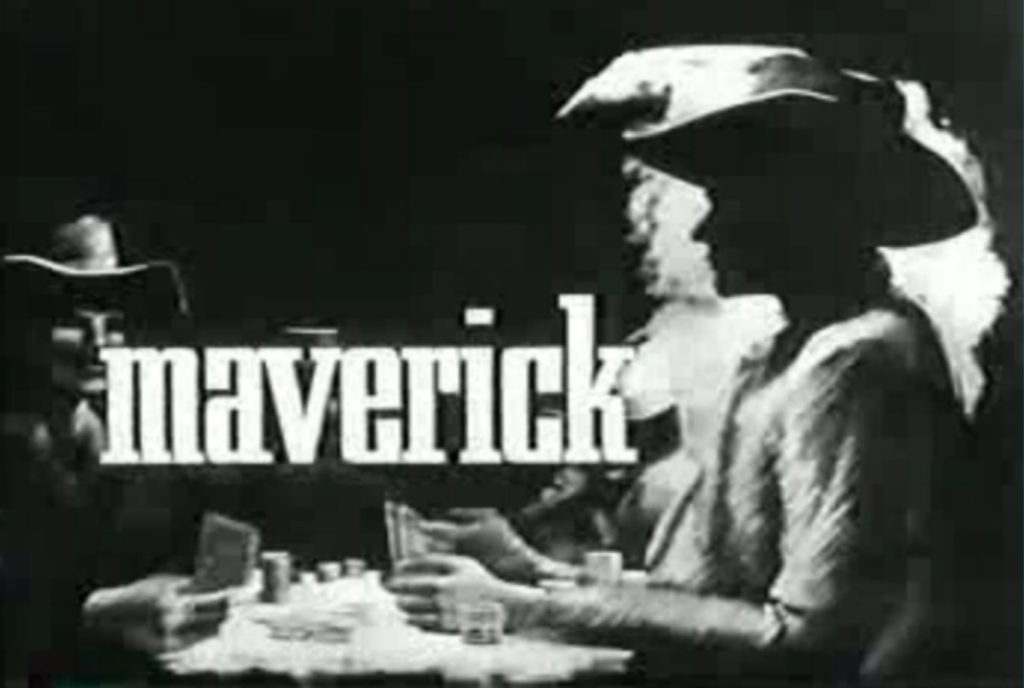 Synopsis. In New Orleans, aristocrat Raoul Gireaux offers Bret $6,000
to bring back Steve Corbett, who has fled to Tampico, Mexico after murdering Gireaux's youngest son. After finding work in the cantina that Corbett operates, Maverick befriends the fugitive and cancels the arrangement when he believes Corbett's claim of innocence. But Bret smells a trap when Amy Lawrence, the cantina's singer (and Corbett's girlfriend), convinces Corbett to join her on a trip to Corpus Christi, Texas. Suspecting that Amy was also hired by Gireaux, Maverick follows them in order to warn Corbett.
This episode repurposed many of the sets that were originally designed for Casablanca, the now-classic Warner Bros. film starring Humphrey Bogart and Ingrid Bergman that won the Academy Award for Best Picture of 1942. For example, La Cantina Americana, the club that Maverick visits, was the same set used for Rick's Café in Casablanca.

LEARN MORE about this episode in the revised third edition of Maverick: Legend of the West, featuring more than 100 pages of new information about the show that made James Garner a star. 25 percent of the net proceeds from the sales of the third edition will be donated to The James Garner Animal Rescue Fund, a nonprofit organization dedicated to raising funds to help rescue organizations, shelters, individuals, fosters, and veterans with emergencies, evacuations, medical care, adoptions, training, pet supplies, shelter, rehabilitation, boarding, transportation, food, and other pressing needs. JGARF is one way for Garner fans to honor Jim's memory and extend his legacy. The revised third edition of Maverick: Legend of the West is available through Black Pawn Press, Amazon.com, and wherever