SEED OF DECEPTION
Original Airdate: April 13, 1958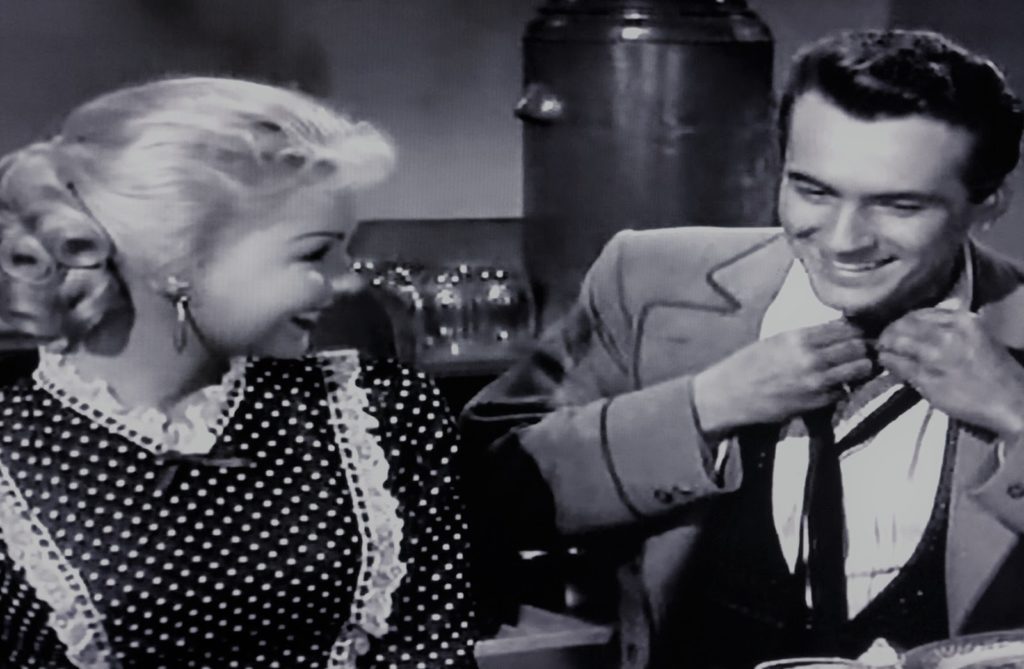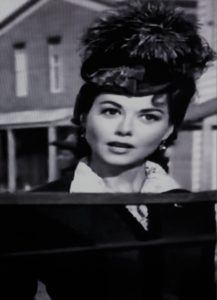 Synopsis. The townspeople of Bonita welcome Bret and Bart with open arms―they believe that the Mavericks are Doc Holliday and Wyatt Earp, and that they've arrived in town to take care of Jim Mundy and his gang of troublemakers. The sheriff of Bonita thinks that Mundy is planning to rob the payroll of a nearby mining company from the bank, and he knows that the town will lose the company's business if Mundy is successful. The Mavericks try to stay out of the matter, but Bret becomes involved after Bart is shot by a henchman of Mundy's who believed Bart had stumbled onto their plan.
Adele Mara, who was married to Maverick creator and producer Roy Huggins for nearly fifty years, stars in this episode as a professional dancer whose role in the scheme is to cause a diversion by dancing in the bar precisely when Mundy and his boys are drilling a hole through the floor of their hotel room, which is located directly above the bank vault. For the dance scene, Mara wore a diaphanous costume that prompted one irate viewer to write Roy Huggins with a complaint about putting a "half-naked woman" on network television. Huggins replied, "That was no half-naked woman… that was my wife."

LEARN MORE about this episode in the revised third edition of Maverick: Legend of the West, featuring more than 100 pages of new information about the show that made James Garner a star. 25 percent of the net proceeds from the sales of the third edition will be donated to The James Garner Animal Rescue Fund, a nonprofit organization dedicated to raising funds to help rescue organizations, shelters, individuals, fosters, and veterans with emergencies, evacuations, medical care, adoptions, training, pet supplies, shelter, rehabilitation, boarding, transportation, food, and other pressing needs. JGARF is one way for Garner fans to honor Jim's memory and extend his legacy. The revised third edition of Maverick: Legend of the West is available both in softcover and, very soon, as an eBook through Black Pawn Press, Amazon.com, and wherever books are sold online.