FULL HOUSE
Original Airdate: October 25, 1959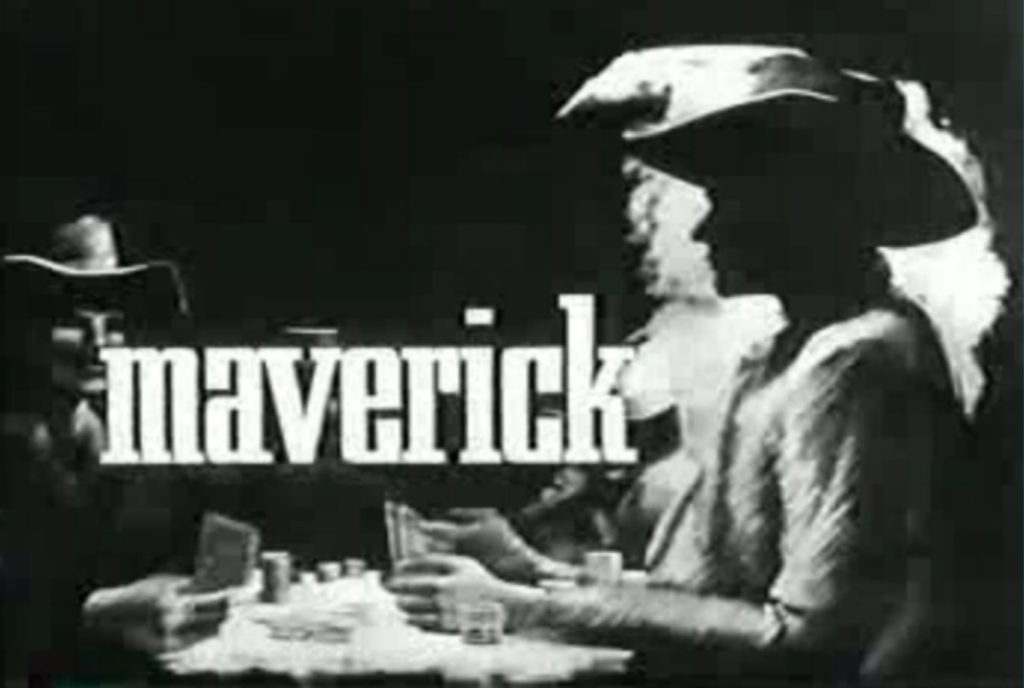 Synopsis. In Denver, Bret wins $2,000 playing cards with a man who is temporarily short of cash. Maverick wants the man's fancy tie pin as collateral, but the man is reluctant to give up what he calls his "good luck charm." After a struggle, Bret walks away with the tie pin, while the man is arrested. Later, in the nearby town of Bubbly Springs, Maverick discovers that the man with the tie pin is a renowned criminal operative named Foxy Smith, who has arranged to meet Cole Younger, Billy the Kid, Willie Thimble, Sam Bass, Black Bart, Ben Thompson, Jesse James, and Belle Starr to plan a big job. None of the outlaws have ever seen Smith—they only know him by his trademark tie pin. When Maverick arrives in town, they mistake him for Foxy Smith.
Executive producer William T. Orr first came up with the premise for this episode, which features future Academy Award winner Joel Grey (Cabaret) as Billy the Kid and future Beverly Hillbillies star Nancy Kulp in a small role as a waitress whose tears lead Maverick into a trap.

LEARN MORE about this episode in the revised third edition of Maverick: Legend of the West, featuring more than 100 pages of new information about the show that made James Garner a star. 25 percent of the net proceeds from the sales of the third edition will be donated to The James Garner Animal Rescue Fund, a nonprofit organization dedicated to raising funds to help rescue organizations, shelters, individuals, fosters, and veterans with emergencies, evacuations, medical care, adoptions, training, pet supplies, shelter, rehabilitation, boarding, transportation, food, and other pressing needs. JGARF is one way for Garner fans to honor Jim's memory and extend his legacy. The revised third edition of Maverick: Legend of the West is available through Black Pawn Press, Amazon.com, and wherever