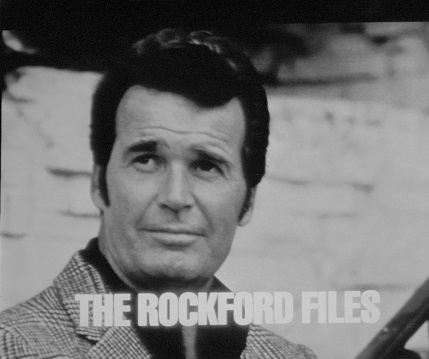 JAMES GARNER
in
THE ROCKFORD FILES
An NBC World Premiere Movie
Original Air Date: March 27, 1974
Synopsis. Rockford reluctantly agrees to investigate the death of Harvey Butler, an elderly derelict whose body was found beneath the Santa Monica pier two months ago. (Although the police consider the case unsolvable, Butler was strangled to death by a man named Jerry Grimes, a karate expert with a mean streak.) Butler's daughter Sara (played by Lindsay Wagner) thinks there's a connection between her father's death and socialite Mildred Elias (Nita Talbot), who has been putting Sara's brother, Nick (Bill Mumy) through medical school. Although his initial investigation leads him nowhere, Rockford becomes curious when he discovers Grimes tailing him shortly after the private eye interrogates Mildred Elias.
The sequence in which Rockford literally upends Jerry Grimes (William Smith) not only demonstrates how Rockford will often use elemental means to work his way out of trouble, it also showcases the character's droll sense of humor. It's an important scene that encapsulates what The Rockford Files is all about. As is the case with many of the other staples of the series, the development of that sequence was the collaborative effort of Roy Huggins and Stephen J. Cannell.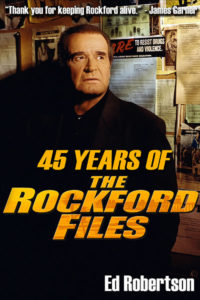 LEARN MORE about this episode in the revised third edition of 45 YEARS OF THE ROCKFORD FILES, featuring more than sixty new pages of never before published information about both the original Rockford Files and the CBS reunion movies, including twenty new interviews and six new appendices. 25 percent of the net proceeds from the sales of 45 YEARS OF THE ROCKFORD FILES will be donated to The James Garner Animal Rescue Fund, a nonprofit organization dedicated to raising funds to help rescue organizations, shelters, individuals, fosters, and veterans with emergencies, evacuations, medical care, adoptions, training, pet supplies, shelter, rehabilitation, boarding, transportation, food, and other pressing needs. JGARF is one way for Garner fans to honor Jim's memory and extend his legacy. Plus… if you order 45 YEARS OF THE ROCKFORD FILES directly from Black Pawn Press, you will receive an exclusive bonus gift. Go to Rockford45.com for more details.