THE MARQUESA
Original Airdate: January 3, 1960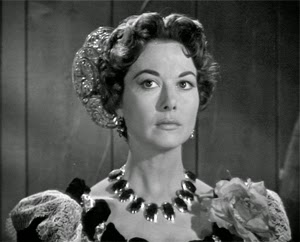 Synopsis. In New Mexico, Bart wins ownership of the Lucky Lady cantina, only to learn that the property may have been built by a wealthy family of Portuguese descent that is laying claim to the land.
"The Marquesa" is the third of three episodes featuring Adele Mara (the wife of Maverick creator Roy Huggins), the second of two shows featuring character actor Morris Ankrum (Perry Mason), and the first of two shows featuring Edward Ashley as Nobby Ned Wyngate.
LEARN MORE about this episode in the revised third edition of Maverick: Legend of the West, featuring more than 100 pages of new information about the show that made James Garner a star. 25 percent of the net proceeds from the sales of the third edition will be donated to The James Garner Animal Rescue Fund, a nonprofit organization dedicated to raising funds to help rescue organizations, shelters, individuals, shelters, individual, fosters, and veterans with emergencies, evacuations, medical care, adoptions, training, pet supplies, shelter, rehabilitation, boarding, transportation, food, and other pressing needs. JGARF is one way for Garner fans to honor Jim's memory and extend his legacy. The revised third edition of Maverick: Legend of the West is available both in softcover and, very soon, as an eBook through Black Pawn Press, Amazon.com, and wherever books are sold online.