HOLIDAY AT HOLLOW ROCK
Original Airdate: December 28, 1958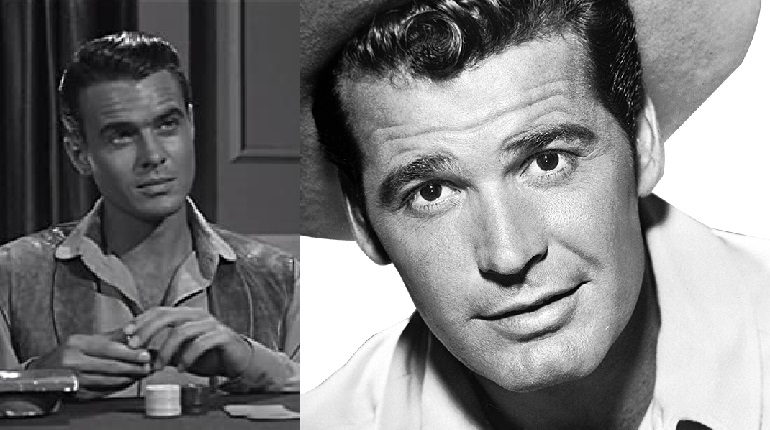 Synopsis. Bret spends the Fourth of July in Hollow Rock, where he hopes to make some easy money by betting on Silver King, the prize quarter-horse owned by his friend Colonel Arnold Taylor, in the town's annual horse race. When crooked Sheriff Jesse Carson robs and beats Bret out of more than $4,200, Maverick uses the race to even the score. 
William Reynolds previously appeared in "Rope of Cards" and "Diamond in the Rough." George O'Hanlon, best known as the voice of George Jetson, starred in the Joe McDoakes comedy shorts that Richard Bare, who directed "Holiday at Hollow Rock," wrote and directed for Warner Bros.

LEARN MORE about this episode in the revised third edition of Maverick: Legend of the West, featuring more than 100 pages of new information about the show that made James Garner a star. 25 percent of the net proceeds from the sales of the third edition will be donated to The James Garner Animal Rescue Fund, a nonprofit organization dedicated to raising funds to help rescue organizations, shelters, individuals, fosters, and veterans with emergencies, evacuations, medical care, adoptions, training, pet supplies, shelter, rehabilitation, boarding, transportation, food, and other pressing needs. JGARF is one way for Garner fans to honor Jim's memory and extend his legacy. The revised third edition of Maverick: Legend of the West is available through Black Pawn Press, Amazon.com, and wherever books are sold online.