PAPPY
Original Airdate: September 13, 1959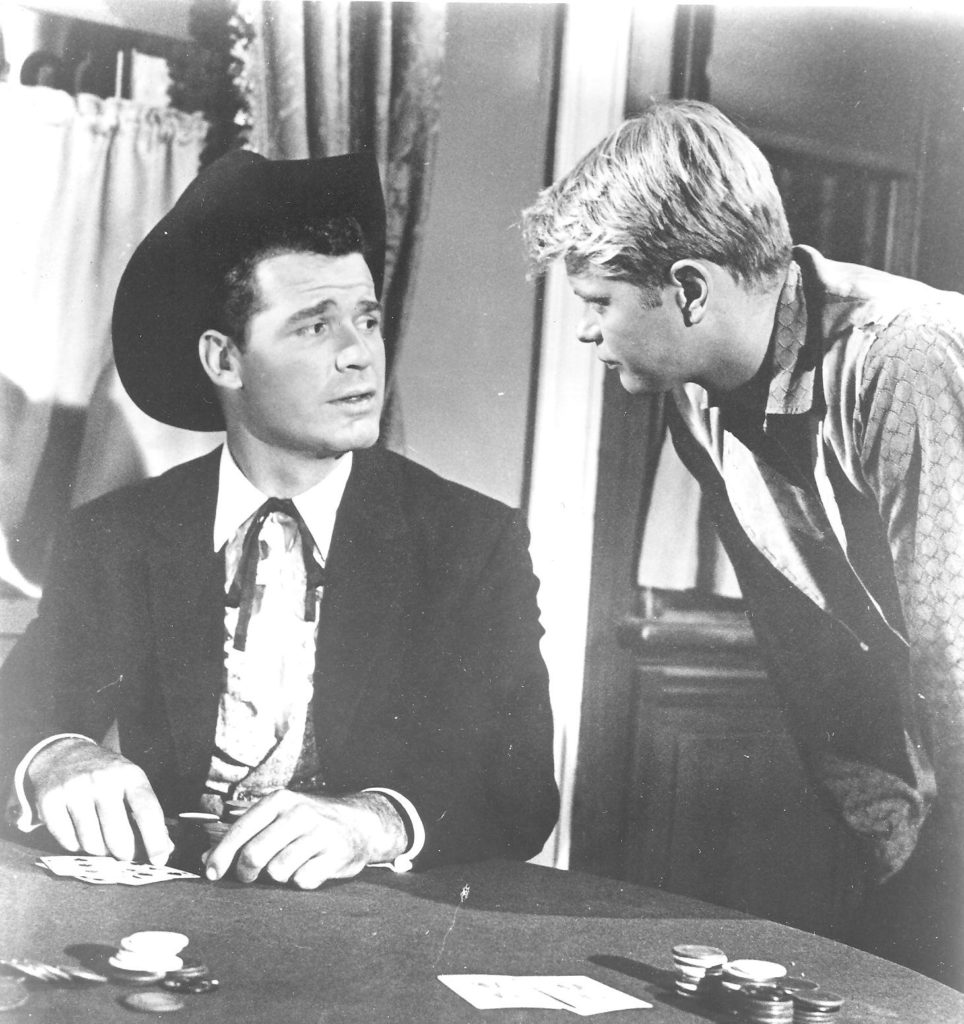 Synopsis. Dan Jamison (played by Troy Donahue), a friend of the Mavericks since he was a child, calls upon Bret and Bart when he discovers that their dear old "Pappy," Beauregard Maverick, plans to marry Josephine St. Cloud (pronounced "Sahn Clew"), the eighteen-year-old daughter of a prestigious Louisiana family. Initially more curious than concerned, the boys become suspicious once the St. Cloud brothers take an instant dislike to Bret during a chance meeting in a Texas saloon. Bart decides to infiltrate the St. Cloud family (by impersonating Dandy Jim Buckley) and soon discovers that Pappy's life is in danger.

James Garner played Pappy Maverick just once in the original series, but he reprised the role many years later. Garner again donned a gray wig and mustache to pose for the portrait of Pappy featured in Bret Maverick.

LEARN MORE about this episode in the revised third edition of Maverick: Legend of the West, featuring more than 100 pages of new information about the show that made James Garner a star. 25 percent of the net proceeds from the sales of the third edition will be donated to The James Garner Animal Rescue Fund, a nonprofit organization dedicated to raising funds to help rescue organizations, shelters, individuals, fosters, and veterans with emergencies, evacuations, medical care, adoptions, training, pet supplies, shelter, rehabilitation, boarding, transportation, food, and other pressing needs. JGARF is one way for Garner fans to honor Jim's memory and extend his legacy. The revised third edition of Maverick: Legend of the West is available through Black Pawn Press, Amazon.com, and wherever books are sold online.