POINT BLANK
Original Airdate: September 29, 1957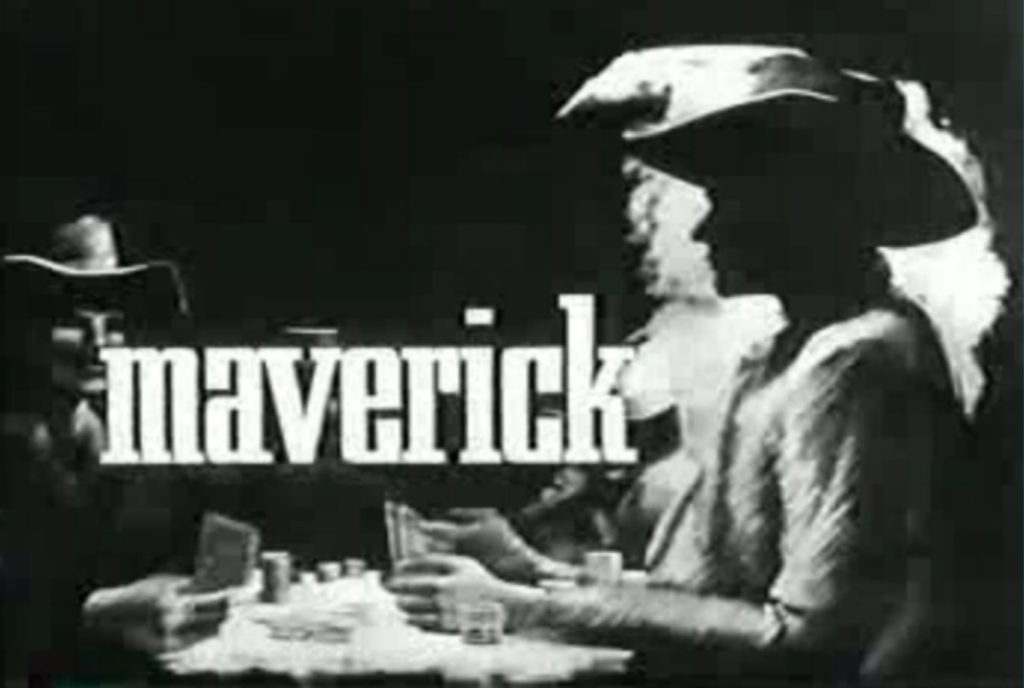 Synopsis. Maverick settles temporarily in the small railroad town of Bent Forks, where he soon falls in love with Molly Gleason, a woman with a somewhat disreputable past (played by Karen Steele). Bret doesn't realize that Molly and her lover, a bank teller named Ralph Jordan (Mike Connors), plan to use him as a pawn in their scheme to embezzle $100,000.
"Point Blank" was originally conceived as the pilot for Maverick. As far as series creator Roy Huggins was concerned, it's still the "real" pilot. The reason why is laid out in "Birth of a Legend," Part 1 of Maverick: Legend of West.


LEARN MORE about this episode in the revised third edition of Maverick: Legend of the West, featuring more than 100 pages of new information about the show that made James Garner a star. 25 percent of the net proceeds from the sales of the third edition will be donated to The James Garner Animal Rescue Fund, a nonprofit organization dedicated to raising funds to help rescue organizations, shelters, individuals, fosters, and veterans with emergencies, evacuations, medical care, adoptions, training, pet supplies, shelter, rehabilitation, boarding, transportation, food, and other pressing needs. JGARF is one way for Garner fans to honor Jim's memory and extend his legacy. The revised third edition of Maverick: Legend of the West is available through Black Pawn Press, Amazon.com, and wherever books are sold online.