ACCORDING TO HOYLE
Original Airdate: October 6, 1957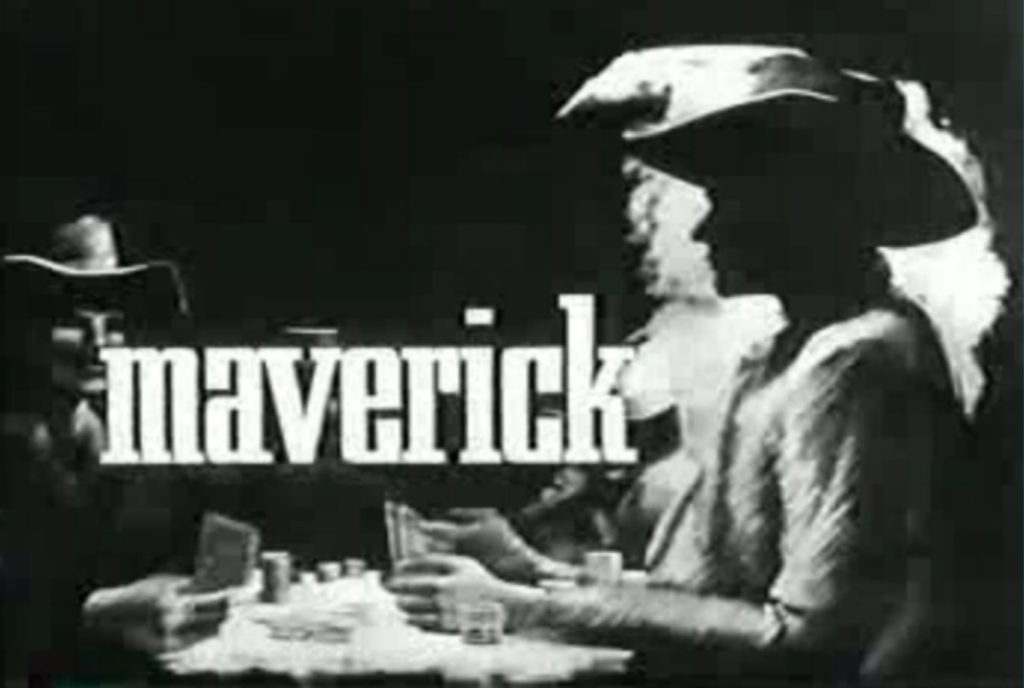 Synopsis. Bret loses more than $17,000 playing poker with Samantha Crawford, a con artist employed by George Cross—who once lost $50,000 to Maverick and is determined to get it back. Samantha claims that Cross is her father and that he needs to recover the money in order to get out of jail. Bret also needs money (two riverboat owners staked him to $5,000, which he promptly lost to Samantha), so he forms a partnership with Samantha. Maverick purchases gambling equipment (with money loaned by Samantha) as part of a scheme to put a crooked game room owner named Joe Riggs out of business. But Samantha and Cross decide to double-cross Maverick by selling the equipment to Riggs.
Besides marking the first appearance of Diana Brewster (Leave It to Beaver, The Fugitive) as con artist Samantha Crawford, "According to Hoyle" features these two famous Pappyisms: "Faint heart never filled a flush" and "Man is the only animal you can skin more than once."

LEARN MORE about this episode in the revised third edition of Maverick: Legend of the West, featuring more than 100 pages of new information about the show that made James Garner a star. 25 percent of the net proceeds from the sales of the third edition will be donated to The James Garner Animal Rescue Fund, a nonprofit organization dedicated to raising funds to help rescue organizations, shelters, individuals, fosters, and veterans with emergencies, evacuations, medical care, adoptions, training, pet supplies, shelter, rehabilitation, boarding, transportation, food, and other pressing needs. JGARF is one way for Garner fans to honor Jim's memory and extend his legacy. The revised third edition of Maverick: Legend of the West is available through Black Pawn Press, Amazon.com, and wherever books are sold online.