THE NEW MAVERICK
Original Airdate: September 3, 1978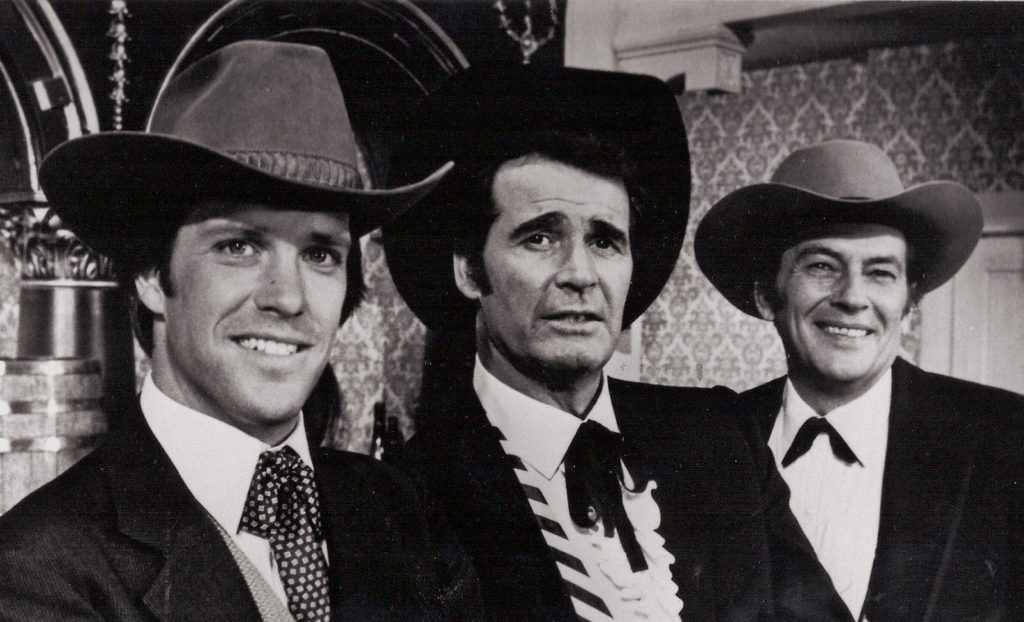 Synopsis. Bret Maverick rides into New Las Vegas to collect a $1,000 debt from brother Bart, who has owed him the money for nine years. Although Bret is told that his brother was shot to death, he quickly determines from the size of the coffin that Bart is still alive. Bret soon learns Bart is running from three men who lost money from him in a poker game the night before.
The New Maverick was the pilot for a possible updated Maverick series starring Charles Frank as Ben Maverick, but the movie itself clearly focuses on James Garner as Bret. So when The New Maverick drew a respectable audience share, ABC had a problem: It couldn't design a new series around Garner because he was still busy filming The Rockford Files, while Frank hadn't exactly established himself in the pivotal role of Ben. Though ABC eventually passed on The New Maverick, Warner Bros. kept the project in development for another year. In the summer of 1979, CBS ordered another two-hour pilot, again starring Frank. The new series, now called Young Maverick, debuted as a mid-season replacement on Nov. 28, 1979.

LEARN MORE about this episode in the revised third edition of Maverick: Legend of the West, featuring more than 100 pages of new information about the show that made James Garner a star. 25 percent of the net proceeds from the sales of the third edition will be donated to The James Garner Animal Rescue Fund, a nonprofit organization dedicated to raising funds to help rescue organizations, shelters, individuals, fosters, and veterans with emergencies, evacuations, medical care, adoptions, training, pet supplies, shelter, rehabilitation, boarding, transportation, food, and other pressing needs. JGARF is one way for Garner fans to honor Jim's memory and extend his legacy. The revised third edition of Maverick: Legend of the West is available through Black Pawn Press, Amazon.com, and wherever books are sold online.