THE SHERIFF OF DUCK 'N' SHOOT
Original Airdate: September 27, 1959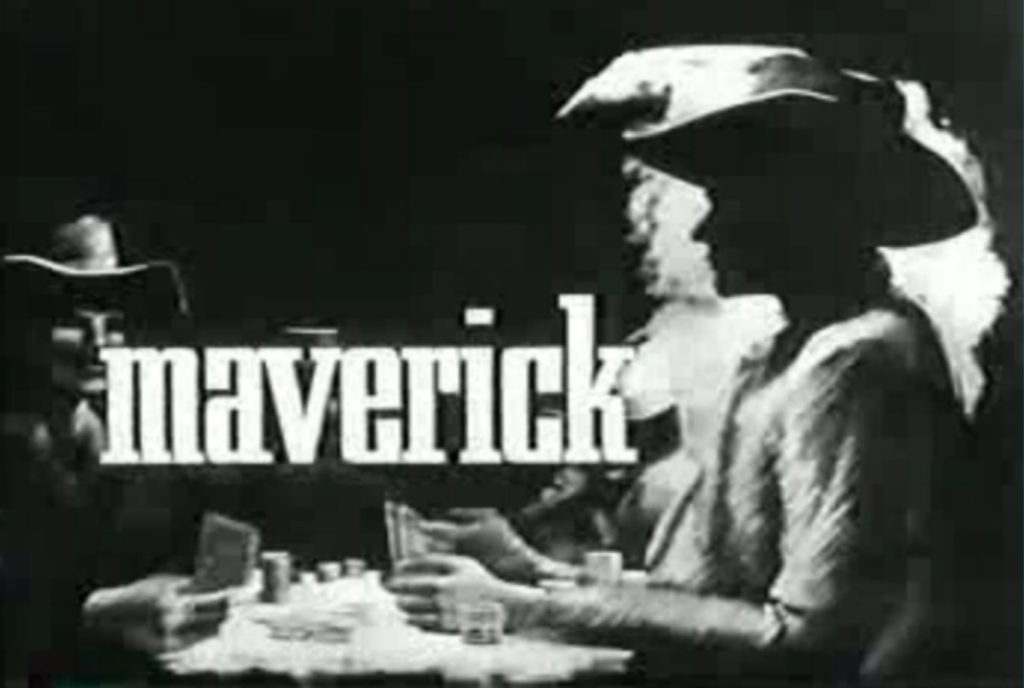 Synopsis. The conniving judge of Duck 'n' Shoot (population 1,018) wants Bret as the town sheriff after apparently witnessing Maverick knock out a rowdy cowboy with only one punch. Bret explains it was all a mistake (the man was actually hit in the face by his horse) but the judge doesn't see it that way—he blackmails Maverick into taking the position by withholding his $5,000 poker winnings for six months. Although Bret proves to be an effective (if not orthodox) sheriff, he tries desperately to get out of the job. When he learns about a plan to rob the bank, Bret decides to do it himself (by foiling the scheme and then returning the money, he hopes to bargain his way out of town). But when the plan backfires, Maverick lands in jail.

LEARN MORE about this episode in the revised third edition of Maverick: Legend of the West, featuring more than 100 pages of new information about the show that made James Garner a star. 25 percent of the net proceeds from the sales of the third edition will be donated to The James Garner Animal Rescue Fund, a nonprofit organization dedicated to raising funds to help rescue organizations, shelters, individuals, fosters, and veterans with emergencies, evacuations, medical care, adoptions, training, pet supplies, shelter, rehabilitation, boarding, transportation, food, and other pressing needs. JGARF is one way for Garner fans to honor Jim's memory and extend his legacy. The revised third edition of Maverick: Legend of the West is available through Black Pawn Press, Amazon.com, and wherever books are sold online.