A BULLET FOR THE TEACHER
Original Airdate: October 30, 1960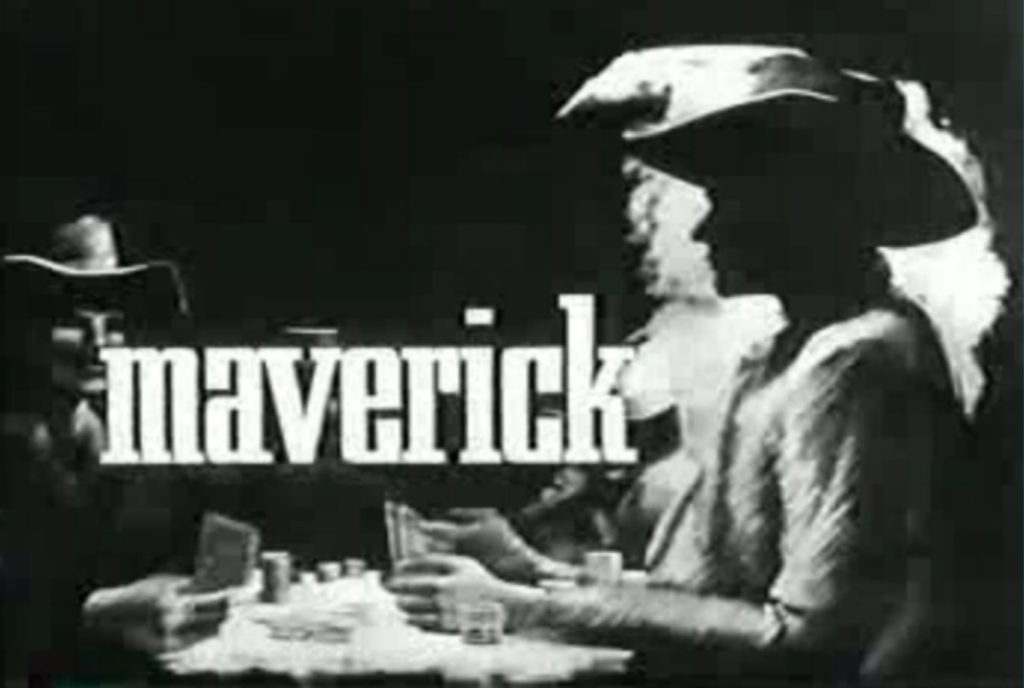 Synopsis. Beau wins half-ownership of the Golden Wheel Casino in St. Joseph, Missouri. But the business venture is short-lived when his partner Rand Storm, a notorious ladies' man, is shot to death by Flo Baker, a female entertainer who was resisting his advances. Just before he dies, Rand tells his younger brother Luke that the shooting was an accident. But Luke, who has long wanted to own the casino, has Beau framed for Rand's murder so that he can take over the business.

LEARN MORE about this episode in the revised third edition of Maverick: Legend of the West, featuring more than 100 pages of new information about the show that made James Garner a star. 25 percent of the net proceeds from the sales of the third edition will be donated to The James Garner Animal Rescue Fund, a nonprofit organization dedicated to raising funds to help rescue organizations, shelters, individuals, fosters, and veterans with emergencies, evacuations, medical care, adoptions, training, pet supplies, shelter, rehabilitation, boarding, transportation, food, and other pressing needs. JGARF is one way for Garner fans to honor Jim's memory and extend his legacy. The revised third edition of Maverick: Legend of the West is available through Black Pawn Press, Amazon.com, and wherever