THE BUNDLE FROM BRITAIN
Original Airdate: September 18, 1960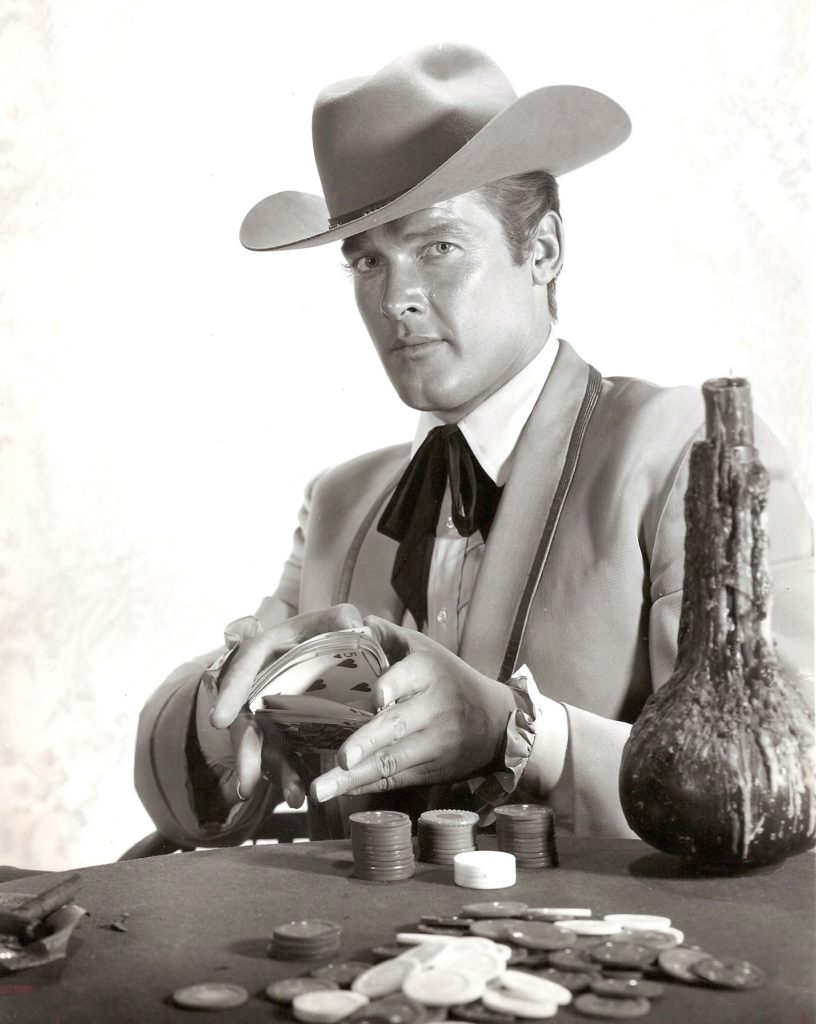 Synopsis. Introducing Roger Moore as Cousin Beauregard Maverick, the "white sheep" of the family, who had the embarrassing misfortune of earning a medal in the Civil War—accidentally.
In many respects Roger Moore, as Cousin Beau, was the "reluctant" Maverick. Under contract with Warner Bros. at the time, he was not keen on doing another television series when the studio assigned him to replace James Garner as the alternate lead on Maverick. Moore left Maverick midway through the fourth season, after filming fifteen episodes.

LEARN MORE about this episode in the revised third edition of Maverick: Legend of the West, featuring more than 100 pages of new information about the show that made James Garner a star. 25 percent of the net proceeds from the sales of the third edition will be donated to The James Garner Animal Rescue Fund, a nonprofit organization dedicated to raising funds to help rescue organizations, shelters, individuals, fosters, and veterans with emergencies, evacuations, medical care, adoptions, training, pet supplies, shelter, rehabilitation, boarding, transportation, food, and other pressing needs. JGARF is one way for Garner fans to honor Jim's memory and extend his legacy. The revised third edition of Maverick: Legend of the West is available through Black Pawn Press, Amazon.com, and wherever books are sold online.