LAST WIRE FROM STOP GAP
Original Airdate: October 16, 1960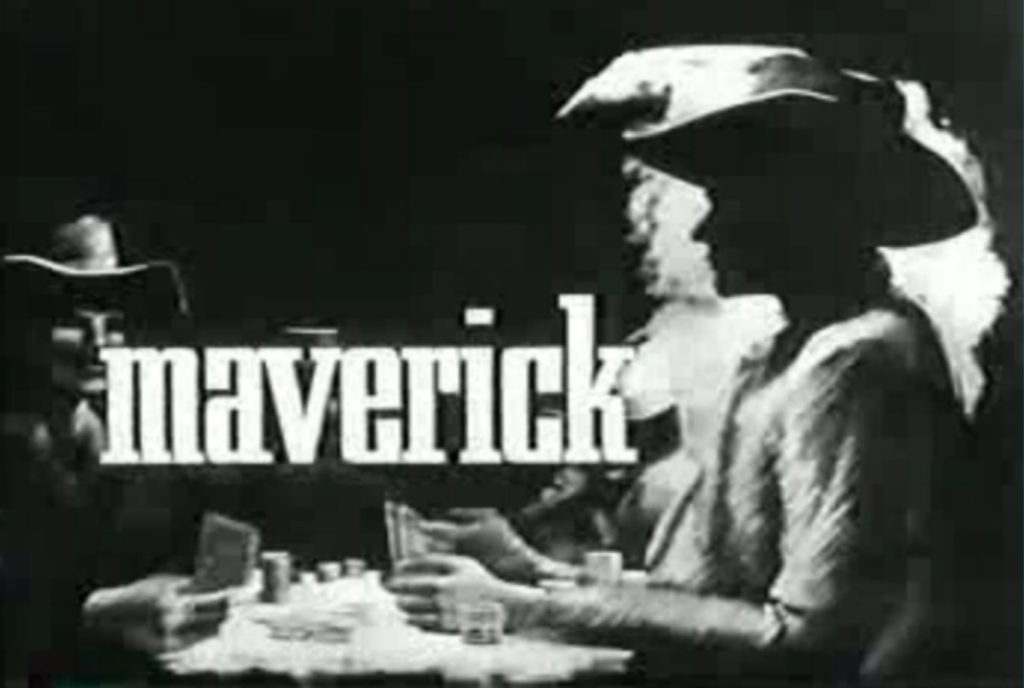 Synopsis. On their way to Denver, Bart and Beau pick up $6,500 in a poker game at Stop Gap, then decide to wire the money to Denver through the Hulett Telegraph Company. They soon discover the company is a fake—the telegraph line leads to a cave two miles away, where the crooks stash the customers' money and send phony messages in return. The Mavericks devise a scheme to recover the money and put the company out of business.
This episode features the following two Pappyisms: "Hard work never hurt anybody—who didn't do it" and "All men are equal before the law. But what kind of odds are those?"

LEARN MORE about this episode in the revised third edition of Maverick: Legend of the West, featuring more than 100 pages of new information about the show that made James Garner a star. 25 percent of the net proceeds from the sales of the third edition will be donated to The James Garner Animal Rescue Fund, a nonprofit organization dedicated to raising funds to help rescue organizations, shelters, individuals, fosters, and veterans with emergencies, evacuations, medical care, adoptions, training, pet supplies, shelter, rehabilitation, boarding, transportation, food, and other pressing needs. JGARF is one way for Garner fans to honor Jim's memory and extend his legacy. The revised third edition of Maverick: Legend of the West is available through Black Pawn Press, Amazon.com, and wherever books are sold online.