PREY OF THE CAT
Original Airdate: December 7, 1958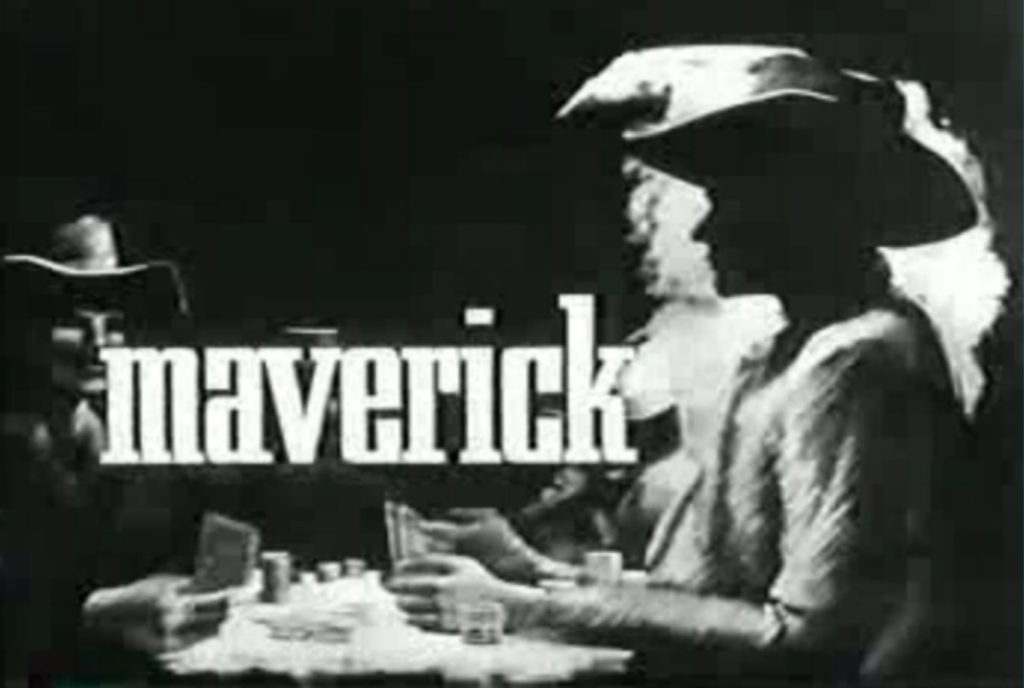 Synopsis. Bart suffers a broken leg when his horse throws him after it was
startled by a mountain lion. Bart rehabilitates at the Star Trail Ranch, where he finds himself entangled in a triangle with Pete Stillman, whom Bart has befriended, and Pete's wife Kitty (played by Patricia Barry), who has fallen in love with Maverick.
The first act of "Prey of the Cat" takes place around Christmas time, as evidenced by the presence of a Christmas tree, as well as the playing of "Jingle Bells." Also, Pete Stillman finds a wheelchair that he "gives" to the bedridden Bart as a Christmas present so that Maverick can take part in the lodge's celebration.

LEARN MORE about this episode in the revised third edition of Maverick: Legend of the West, featuring more than 100 pages of new information about the show that made James Garner a star. 25 percent of the net proceeds from the sales of the third edition will be donated to The James Garner Animal Rescue Fund, a nonprofit organization dedicated to raising funds to help rescue organizations, shelters, individuals, fosters, and veterans with emergencies, evacuations, medical care, adoptions, training, pet supplies, shelter, rehabilitation, boarding, transportation, food, and other pressing needs. JGARF is one way for Garner fans to honor Jim's memory and extend his legacy. The revised third edition of Maverick: Legend of the West is available through Black Pawn Press, Amazon.com, and wherever books are sold online.