ALIAS BART MAVERICK
Original Airdate: October 5, 1958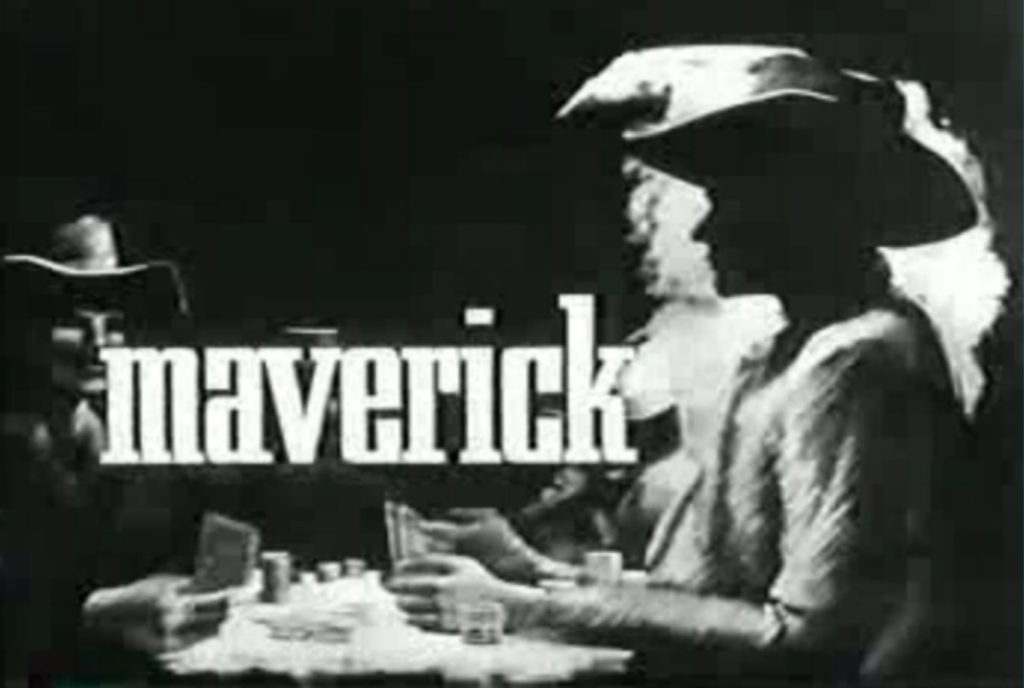 Synopsis. Outside Crescent City, Bart encounters Gentleman Jack Darby (played by Richard Long), a fugitive wanted for embezzlement by the Missouri Surety Company. Although innocent of that charge (a dishonest bank clerk stole the money), Darby is no angel―in order to collect the $1,000 reward money, Darby convinces the Crescent City sheriff that Bart really is Gentleman Jack. While Bart sits in jail, Darby wins $2,600 playing poker, but leaves town after he kills one of the troublemaking Plummer brothers in self-defense. Darby then frees Bart, only to rob him later. With an assist from entertainer Cindy Lou Brown, Darby's charming but not-too-bright girlfriend, Bart trails Gentleman Jack to Deadwood.
This episode marks Richard Long's first appearance as Gentleman Jack Darby, another all-out grafter meant to contrast Maverick's gentle grafter. Series creator Roy Huggins devised the Darby character to replace Dandy Jim Buckley once Efrem Zimbalist began production of 77 Sunset Strip (which, of course, precluded him from making further appearances as Buckley). While Darby and Buckley are essentially the same character, there are a few differences. Unlike Buckley, for example, Darby has some semblance of a conscience, because he helps Bart fend off the Plummer brothers at the end of this episode.

LEARN MORE about this episode in the revised third edition of Maverick: Legend of the West, featuring more than 100 pages of new information about the show that made James Garner a star. 25 percent of the net proceeds from the sales of the third edition will be donated to The James Garner Animal Rescue Fund, a nonprofit organization dedicated to raising funds to help rescue organizations, shelters, individuals, fosters, and veterans with emergencies, evacuations, medical care, adoptions, training, pet supplies, shelter, rehabilitation, boarding, transportation, food, and other pressing needs. JGARF is one way for Garner fans to honor Jim's memory and extend his legacy. The revised third edition of Maverick: Legend of the West is available through Black Pawn Press, Amazon.com, and wherever books are sold online.