SHADY DEAL AT SUNNY ACRES
Original Airdate: November 23, 1958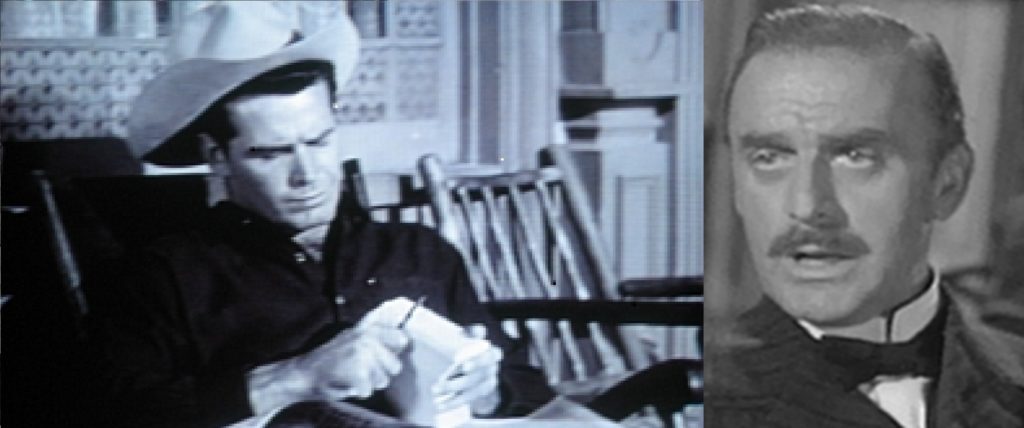 Synopsis. Bret wins $15,000 playing poker in Sunny Acres, Colorado. He deposits the money with the town's banker, John Bates, but when he tries to withdraw some of his money the following morning, Bates denies the entire transaction. (Unbeknownst to Maverick, Bates has been lifting funds from the bank in order to buy out his partner, Ben Granville.) Bret vows to recover his money within two weeks, but Bates is unfazed—he knows he has an impeccable reputation in town, and that the sheriff will be watching Maverick closely. Bret plays helpless, but actually orchestrates an elaborate investment scheme built around Bates' inherent greed. Playing key roles in the sting: Samantha Crawford, Dandy Jim Buckley, Gentleman Jack Darby, Cindy Lou Brown, Big Mike McComb, and brother Bart.

"Shady Deal at Sunny Acres" marked the final appearances of Dandy Jim Buckley and Samantha Crawford. Efrem Zimbalist Jr. was busy starring in 77 Sunset Strip, while Diane Brewster was about to launch her own series (The Islanders, produced by Richard Bare). In fact, except for Gentleman Jack Darby, none of the supporting characters created by Roy Huggins and company returned to Maverick following Huggins' departure after the second season.
In his memoir, The Garner Files, James Garner singled out "Shady Deal at Sunny Acres" as his favorite episode of the series "because it's Bret at his coolest." 


LEARN MORE about this episode in the revised third edition of Maverick: Legend of the West, featuring more than 100 pages of new information about the show that made James Garner a star. 25 percent of the net proceeds from the sales of the third edition will be donated to The James Garner Animal Rescue Fund, a nonprofit organization dedicated to raising funds to help rescue organizations, shelters, individuals, fosters, and veterans with emergencies, evacuations, medical care, adoptions, training, pet supplies, shelter, rehabilitation, boarding, transportation, food, and other pressing needs. JGARF is one way for Garner fans to honor Jim's memory and extend his legacy. The revised third edition of Maverick: Legend of the West is available through Black Pawn Press, Amazon.com, and wherever books are sold online.