GHOST RIDER
Original Airdate: October 13, 1957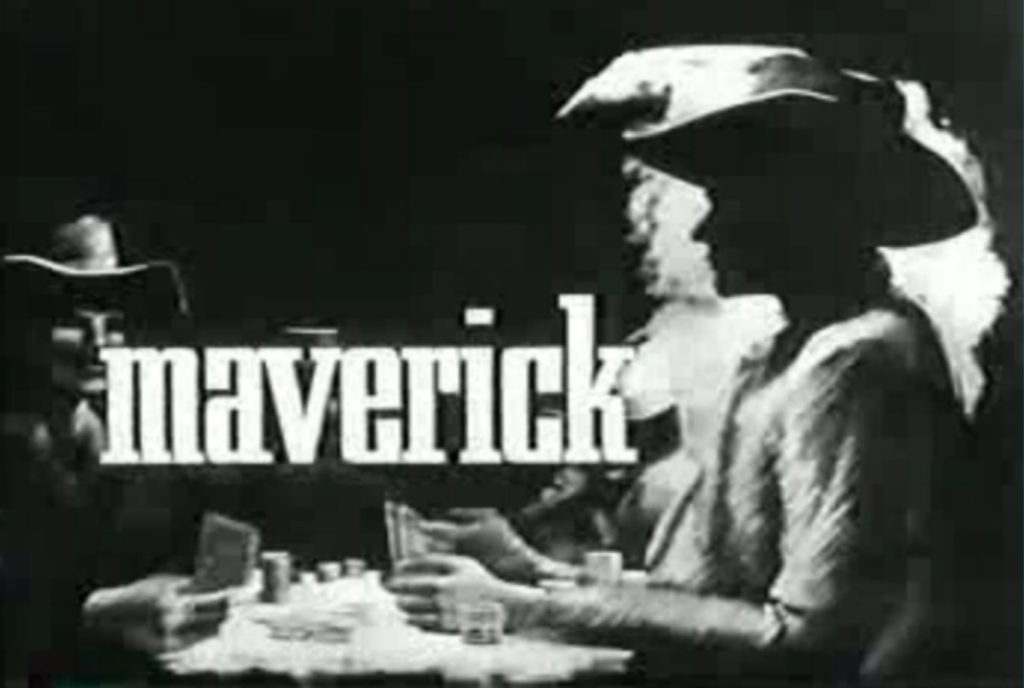 Synopsis. Maverick has a bad day in the town of White Rock. First, he's robbed of $3,000 by a young punk known as "The Kid" (played by Edd Byrnes). Then he discovers that The Kid not only lost all of his money playing poker, but was shot and killed for cheating. Then Bret loses his coat (containing the $1,000 bill he keeps for emergencies) after helping out a red-haired woman who, according to the townsfolk, died ten days earlier. When Maverick returns to town, he's nearly shot to death by the undertaker. When the undertaker, a very popular man in town, is later gunned down by a man named Foster (who matches Bret's general physical appearance), Maverick becomes the likely suspect.

LEARN MORE about this episode in the revised third edition of Maverick: Legend of the West, featuring more than 100 pages of new information about the show that made James Garner a star. 25 percent of the net proceeds from the sales of the third edition will be donated to The James Garner Animal Rescue Fund, a nonprofit organization dedicated to raising funds to help rescue organizations, shelters, individuals, fosters, and veterans with emergencies, evacuations, medical care, adoptions, training, pet supplies, shelter, rehabilitation, boarding, transportation, food, and other pressing needs. JGARF is one way for Garner fans to honor Jim's memory and extend his legacy. The revised third edition of Maverick: Legend of the West is available through Black Pawn Press, Amazon.com, and wherever books are sold online.